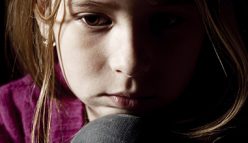 Do you want to be free from the anxiety trap? Do you want to take control of yourself and your life again? Our professional anxiety treatment or medication really works.
Anxiety Symptoms and Treatment
Not all children are affected by anxiety in the same way adults are.
However, children can reflect similarities in their anxious behaviours to their parents. This can be in part genetic but also learned by watching their parents. For some children the anxiety was initiated by an overwhelming experience like getting bitten by a dog. Parents can exacerbate it by being overprotective which can have a short-term benefit but can increase the child's anxiety in the long-term.
Children with anxiety often catastrophise or perceive a threat or danger to be far greater than it is. Thinking about the situation makes them worried and tense, so they may work out their own avoidance techniques to deal with the distress. Sometimes this involves getting a parent to deal with it for them. This behaviour means the child won't learn to cope with everyday stresses at home, at school and in social settings. Only seeking help from a fully trained psychologist can break this cycle.
Anxiety can cause many physical symptoms varying in severity, including:
hot and cold flushes and sweating;
uncontrollable blushing;
fatigue and exhaustion;
sleeping difficulties;
increased toilet use;
being unable to concentrate;
being restless and easily startled;
recurring headaches, stomach aches, backaches
Full-blown panic attacks are the most severe form of an anxiety reaction and can include:
heart palpitations;
choking or being unable to talk;
dizziness;
hyperventilation, shortness of breath, or breath holding;
muscle tension;
trembling or shaking;
numbness or 'pins and needles' in the limbs;
See the panic attacks page for more information including detail on symptoms.
In addition, children and young people experiencing anxiety may display a number of behaviours:
in young children – clinging to parents;
reassurance seeking;
throwing tantrums;
refusal to go to school;
withdrawal: from friends and family / from activities that were previously enjoyed;
avoidance of particular objects/situations;
perfectionism;
shyness;
negativity and pessimism;
substance abuse;
Speaking with a psychologist can help children to gain techniques for coping with these symptoms of anxiety.