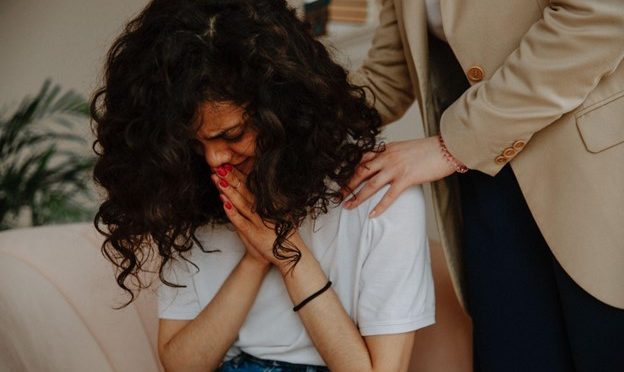 A guide on what to do in a mental health emergency and what will happen next.
In Australia we have many different mental health support options that cover all levels of risk. But the last thing anyone wants to be doing in a crisis is trying to figure out who to call. What to do in a mental health emergency? Below is a helpful guide of who to reach out to in different crisis situations. Each option is followed by a description of what to expect when you contact these services.
Immediate Risk of Danger (suicide or harm to someone else)
Call 000.
What happens next?
Emergency services will arrive at your location. Ambulance and police services are not experts in mental health treatment. However, they are sufficiently trained to handle high-risk mental health situations and can then take you to services who can provide ongoing care.
Someone is Injured
If it's safe to do so, take the injured person to hospital. If you are not able to transport them, call 000.
What happens next?
There they will receive treatment for their injuries and mental health risks.
A Serious Mental Health Situation (but no immediate harm risk)
Call the CATT (Crisis Assessment and Treatment Team). Each CAT team dispatches mental health professionals to specific locations called catchments. To contact your local CAT team, call your nearest hospital. If you're not sure where that is, then call the state specific phone number below for more information:
ACT

Call

1800 629 354

NSW 

Call

1800 011 511

NT

Call

1800 682 288 

QLD

Call 1300 MH CALL

(

1300 642255

)

SA

Call

13 14 65 

TAS

Call

1800 332 388 

VIC

Find the appropriate phone number here:

mental health services in your area

or call NURSE-ON-CALL on

1300 60 60 24

.

WA

Call

1800 676 822
What happens next?
A trained team of mental health professionals (nurses, social workers, psychiatrists or psychologists) will be dispatched to your location. Due to their expertise the CAT team will be able to help you or someone else navigate difficult mental health crisis situations. For example; a psychotic episode, a 'break down' or feeling suicidal (but not an imminent risk).
Immediately Need to Talk to Someone
If you are not in immediate danger but do need to speak to someone immediately, call a 24/7 helpline. Some examples of no-charge helplines are:
Who

How

When do I call?

Lifeline

 

Call

13 11 14

 

In a suicide or crisis situation, but don't need emergency services.

SuicideLine

 

Call

1300 651 251

 

I'm experiencing suicidal thoughts.

Or

A loved one is suicidal and I want to talk about it.

Kids Help Line

Call

1800 55 1800

 

For children and adolescents (5-25)someone to talk to.

Poisons Information

Call

131 126

 

If you have overdosed, been poisoned or made a mistake with your medications.

Sane Australia

Call

1800 187 263

Need help with a complicated mental health situation (schizophrenia, manic episode, Complex PTSD).
I can't see my psychologist for a while but I need to talk
The helplines above are suitable in crisis situations. However, other services offer 24/7 helplines when you need to talk but aren't necessarily in crisis. Many of these services provide demographic specific services too. 
Who

How

When

Mensline Australia

 

Call

1300 78 99 78

 

For Men who want help discussing life stressors, relationship and family issues.

Beyond Blue

Call

1300 22 4636

 

For anyone experiencing difficulty from anxiety or depression.

13 YARN

Call

13 92 76

For Indigenous Australians who want to have a yarn when they're feeling worried or no good.
It's always worth considering talking to a friend or loved one too. Especially now, people are more willing to discuss mental health concerns and everyday difficulties. Sometimes just sending someone a message or asking them 'hey can we talk' is a great place to start.
I'm not in crisis now but I think I may be at risk in future
A successful prevention strategy is to create a Suicide Safety Plan. This involves creating a document with strategies and resources that can be accessed in a crisis. This can be created by yourself, with a loved one or with a health professional. This can include deep breathing exercises, a list of things to look forward to and helplines.
Beyond Blue even has an app which anyone can use to create a Suicide Safety Plan.
References