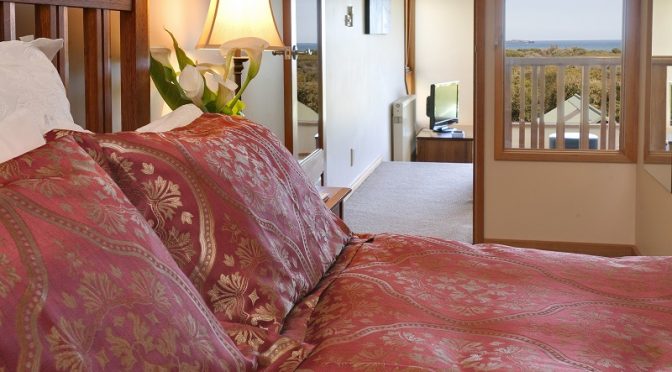 If you're like many couples, things in your relationship just don't feel the same as they did when you first met. Maybe you're struggling to pick up the pieces of a shattered relationship after the pain of infidelity. Or perhaps your issues are more mundane, and you're bored, exhausted, or overwhelmed. Join us at gorgeous Point Lonsdale for a relaxing and enlightening couples retreat on the Bellarine Peninsula. We'll help you chart a course from the relationship you have to the relationship you want.
What Happens at the Retreat?
Have you ever wished you could escape the stress of everyday life so you could focus on your partner? Have you ever thought that, if only you didn't have to worry about work, kids, and endless chores, your relationship would immediately improve? We offer you just that chance. Our retreat takes you away from the demands of everyday life and situates you in a beautiful waterfront setting, away from cell phones, family distractions, and endless busy-ness. This serene location is the perfect place to begin doing some work on your relationship.
For many couples, the prospect of exploring their relationship is intensely frightening. They worry they'll constantly fight, or that they'll find something they don't want to uncover. We make the process of exploring your connection fun and enlightening rather than terrifying and harmful. Our retreat features:
Full access to a private resort
A private consultation with a relationship expert who's ready to listen and eager to help you sort out the unique challenges you face in your relationship.
Workshops designed to help you learn more about yourself and your partner. Featured workshops include understanding your story of your relationships and yourself, evaluating your emotional profile, exploring your shared story, and uncovering a new vision for your relationship. We also offer a men-only and women-only workshop.
Three excellent meals.
Gorgeous overnight accommodations.
We believe that much strife in a relationship occurs when you neglect your relationship. We'll work to help you dust off your relationship, put back together its tattered pieces, and turn it back into the beautiful work of art it once was. In fact, we're so convinced of the power of our workshop that we think your relationship may even end up stronger than it was before.
Who Is This Retreat For?
Many couples are hesitant to attend a relationship workshop/retreat. Some believe their relationship is too damaged for a few hours to make a difference. Others think they don't have enough problems to warrant such intensive focus on the relationship. But the truth is that it's never too late or too early to work on your relationship. No matter where you are in your shared journey, we can help make the journey better. Our workshops aren't just work, either; they're fun, and by working together, you may uncover elements of yourself and your relationship you thought were long gone.
Our workshops are designed for couples who:
Are overwhelmed by the stress of everyday life and who need a chance to reconnect.
Have experienced a serious trauma, such as infidelity, a death in the family, or an unwanted move.
Want more from one another and from their relationship but who are unsure of how to get it.
Feel stuck.
Feel like they've lost the spark they originally shared, and who desperately want to get that magic back.
Struggle to find time for one another.
Are facing mental health issues.
Feel like they've lost track of one another and need to reconnect.
Crave more intimacy.
Want to know what truly, deeply connecting really looks and feels like.
In short, this retreat can work for just about any couple. Whether you're newlyweds just starting your journey, contemplating divorce, or been married for years and aren't sure where you stand, we can help. We think you'll be surprised to see just how much can be accomplished in a single retreat.
How Can This Retreat Help My Relationship?
No matter where you are in your relationship journey, improving your relationship skills will make the journey a sweeter, more pleasant one. Through our workshop, you will:
Gain a deeper understanding of you and your partner's emotional profiles, identify differences, and find ways to bridge gaps in your emotional styles.
Deeply explore one another's minds and hearts to gain deeper intimacy and a better understanding of what makes one another tick.
Get a chance to talk about relationship challenges one-on-one with a trained relationship expert.
Have a chance to talk to other couples about their relationships; often, couples find that just knowing they're not alone makes a huge difference.
Learn healthier ways to communicate your needs, find better ways to meet your partner's needs, and gain a stronger understanding of how to mediate conflicts.
Learn to embrace one another's differences.
Find better ways to show your appreciation and love for your partner, while simultaneously getting the appreciation and affection you crave.
Don't spend the rest of your relationship living together like roommates, but never really connecting. You both deserve someone about whom you feel passionately. Marriage and partnerships can be deep and rich, so if things have gotten stale, there really is hope. Let us help you explore your relationship's challenges, then map the path to happiness. Your relationship is worth a day and a small fee, especially when that day may affect the rest of your lives together.