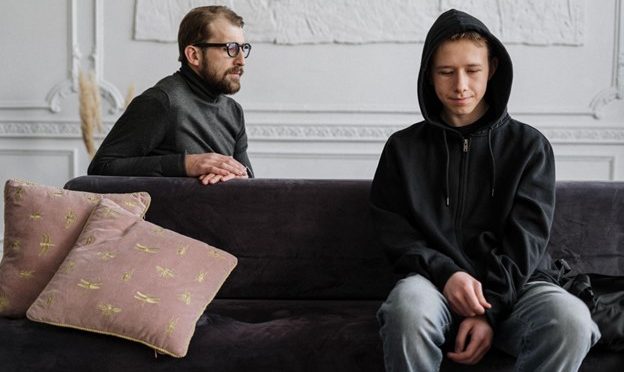 How do I get help without my parents knowing?
During your teenage years, it's normal to start becoming more independent from your parents or guardian. Even they will remember being a teenager and wanting to take responsibility for their own decisions. In some areas it's clear when you can and can't become independent. You may be wondering how do I get help without my parents knowing? You can't drive on your own until you are old enough and have done enough hours. However, if you want help with mental health without your parents' involvement or without them knowing at all, it can be a bit more confusing. Below we'll explore a number of situations and questions you can consider to figure out what you want to do.
Firstly, if you are in immediate danger and don't feel comfortable talking to a parent or guardian, please call 000. If it's not an emergency but you don't feel safe or okay, then check out our page on different types of emergency mental health services.
What medical professionals can I see on my own?
Before you turn 18 there are some scenarios where you can see a GP without your parents' involvement. All of these depend on how serious the issue is and whether the GP thinks you are mature enough to make a decision. Generally, they will have no problem seeing you independently for simple issues like common colds, minor viruses (e.g. the flu) or acne. Additionally, you can also see your GP for concerns around sexual health and pregnancy, without your parents knowing. This is because they understand there are reasons why teenagers might not want their parents to be involved due to their parents' religious, cultural or personal reasons.
What if I want to see someone for my mental health?
Similarly, before you turn 18 there are some scenarios where you can see a psychologist or counsellor without your parents' involvement. The main question they will consider is whether you are able to give informed consent. Which means, do you understand what you are signing up for, including the benefits and consequences. This is not a black and white rule and ultimately comes down to the psychologist's expert opinion. Another thing they will consider is something called mandatory reporting. Which means, if they believe you are in danger or someone else is in danger due to your situation, they must report it to your parents and in some cases the police.
Why do people want my parents involved?
Teenage years are often some of the hardest. Most adults will recognise that it's important to receive support during this time. Especially if you are experiencing mental health challenges. Research strongly suggests that, on average, involving parents is best for the teenager. However, this is a statistic and might not be true for your situation. In reality, what is most important is to receive support when you need it. This might be from friends, teachers, medical professionals or websites.
Are there online or anonymous services?
Yes! We are living in a great time for mental health support. This includes seeing a professional face to face, talking anonymously over the phone and engaging in online programs. We've already discussed seeing professionals face to face, so let's move on to anonymous and online options.
If you are experiencing severe symptoms in this moment like thinking about suicide, hurting yourself or feeling really overwhelmed, you can call Lifeline on 13 11 14 or Kids helpline on 1800 55 1800 (By Kids they mean anyone under 25). If you call Lifeline or Kids helpline, you will be connected to a helpful professional who is happy to talk through your problems with you. They will also be able to provide suggestions for additional help. When you call one of these services you will be automatically assigned to a person, if you call again it will likely be a different person.
If you would like to get some help but it's not urgent, consider creating a profile with headspace. Headspace is a fantastic youth run organisation which offers in person counselling, phone counselling and online activities. Reach Out is another awesome platform that has forums, exercises and ways to connect with others who are going through similar issues. Their website is designed for young people, with an easy interactive website (see below).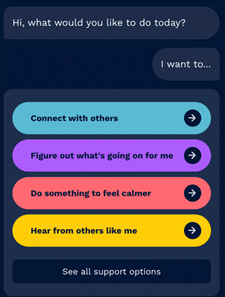 References
https://raisingchildren.net.au/pre-teens/mental-health-physical-health/health-care/teen-health-care#consent-to-health-care-treatment-rights-nav-title
https://youthlegalserviceinc.com.au/fact-sheet-medical-treatment/
Australian Psychological Society. (2018). Ethical guidelines for working with young people. Code of Ethics. Melbourne: Author.
Bird, S. (2011). Consent to medical treatment: the mature minor. Australian Family Physician, 40(3), 159-160.