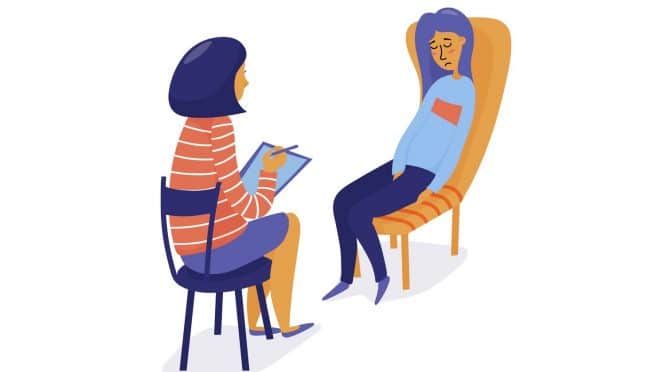 Choosing the right type of help can be tricky. This blog post will help you understand which practitioner is best for you to see.
Every day the news tells stories of people's plight as they struggle to cope with the seemingly endless lockdown. The pandemic has created unprecedented social isolation, job insecurity and uncertainty about what the future might look like. Victoria aims to lift the restrictions on 26 October, by which time Melburnians will hold the world record for the most locked-down city; some 267 days. Such an extended and extensive period of disruption has consequences, one of which has been a large increase in the demand for mental health services.
The Black Dog Institute and the Australian Bureau of Statistics report the pandemic has caused a surge in presentations for anxiety and depression. As a result, additional resources have been provided by the Federal Government to cope with the demand. Unfortunately, there is evidence to suggest that a lot of people do not know what services are available. A degree of confusion or misunderstanding about various mental health practitioners is commonplace, even among other health professionals.
Most people would have an idea of what they think about the term's counsellor, psychiatrist and psychologist. For example, they may believe a psychiatrist is a super-competent psychologist and a psychologist a super-competent counsellor. They would be wrong. And when the mental health of so many people is at stake, it is important an effort be made to rectify any misconceptions.
With that in mind and an aim to facilitate those who seek help make an informed choice, outlined below is what is meant by terms such as professional counsellor , psychiatrist, and psychologist – where they overlap, where they differ, what they are qualified to do, what they are not qualified to do, their specific qualifications, and the like.
Psychologists:
Provide counselling services to individuals and/or families as well as relationship counselling services.
Have completed a three-year undergraduate degree majoring in psychology + a fourth year of tertiary training.
Following the fourth year, there are a few pathways psychologists can take. They can complete a further 1-2 years of post-graduate education, and/or supervised practice. Psychologists may hold a Master's or Doctoral degree if they have chosen this pathway. Alternatively, they can secure an internship for a period of 1-2 years, during which time they practice as a provisional psychologist.
Hold provisional, general or clinical registration with the 'Psychology Board of Australia' (always look up the psychologist's reference number to make sure they are registered).
Trained in the science of how people think, feel and behave.
Trained to help people become self-aware and understand their habits and triggers.
Special training to diagnose and assess people with mental health conditions such as; depression, anxiety, stress, ADHD, loss, phobias, family and relationships, habits and addictions or anything that makes someone feel that life is becoming too difficult.
Psychologists can choose to receive an area of endorsement, or specific supervised training, in the following areas:

Clinical Neuropsychology
Clinical Psychology
Community Psychology
Counselling Psychology
Educational and Developmental Psychology
Forensic Psychology
Health Psychology
Organisational Psychology
Sports & Exercise Psychology
Psychologists use similar techniques to counsellors. However, they are trained to delve deeper and try to help the person uncover core issues of concern.
There is often further confusion when we hear the term 'Counselling Psychologist'. They are generalist psychologists first, then do further university training to specialise in counselling.
Counsellors:
Accredited counsellors complete a course of study from The Australian Counselling Association, The Psychotherapy and Counselling Federation of Australia, a Graduate Counselling certificate, or a Graduate Diploma of counselling.
Trained to use a 'person centred 'approach. This means that they will listen to your concerns and form a plan with you to manage and improve your health and wellbeing.
Support people experiencing mild to moderate symptoms of mental illness and aim to help people with the day-to-day practical concerns of life.
It's important to note that counselling is not a regulated industry. This means that anyone who completes a one-day online course can call themselves a 'counsellor'. It's important to check the qualifications of your prospective counsellor before making an appointment.
The key difference between counsellors and psychologists is that psychologists are trained to assess and diagnose people with mild to severe mental health issues.
Psychiatrists:
Have completed a medical degree, an internship for one year in a hospital setting, then trained with the Royal Australian and New Zealand College of Psychiatrists (RANZCP).
Prescribe medication.
Admit people to hospital if necessary.
Trained to understand severe mental health issues.
The main difference between psychiatrists and psychologists is that psychiatrists attend medical school and become doctors. They are trained to link mental and physical problems and prescribe medication. Both psychiatrists and psychologists understand how the brain works and can assist with various mental illnesses. Some psychiatrists will also use talk therapy.
Studies have shown that the most important factor in a healthy and healing therapeutic relationship is the trust that develops between the client and practitioner. It's important to find someone that you connect with, and that is qualified to meet your needs. At The Three Seas Group, we have appointments available with provisional, general and clinical psychologists, as well as a counsellor and psychiatrist. Feel free to call 98091000 and speak with our Client Connect Team to determine which service is relevant for you.